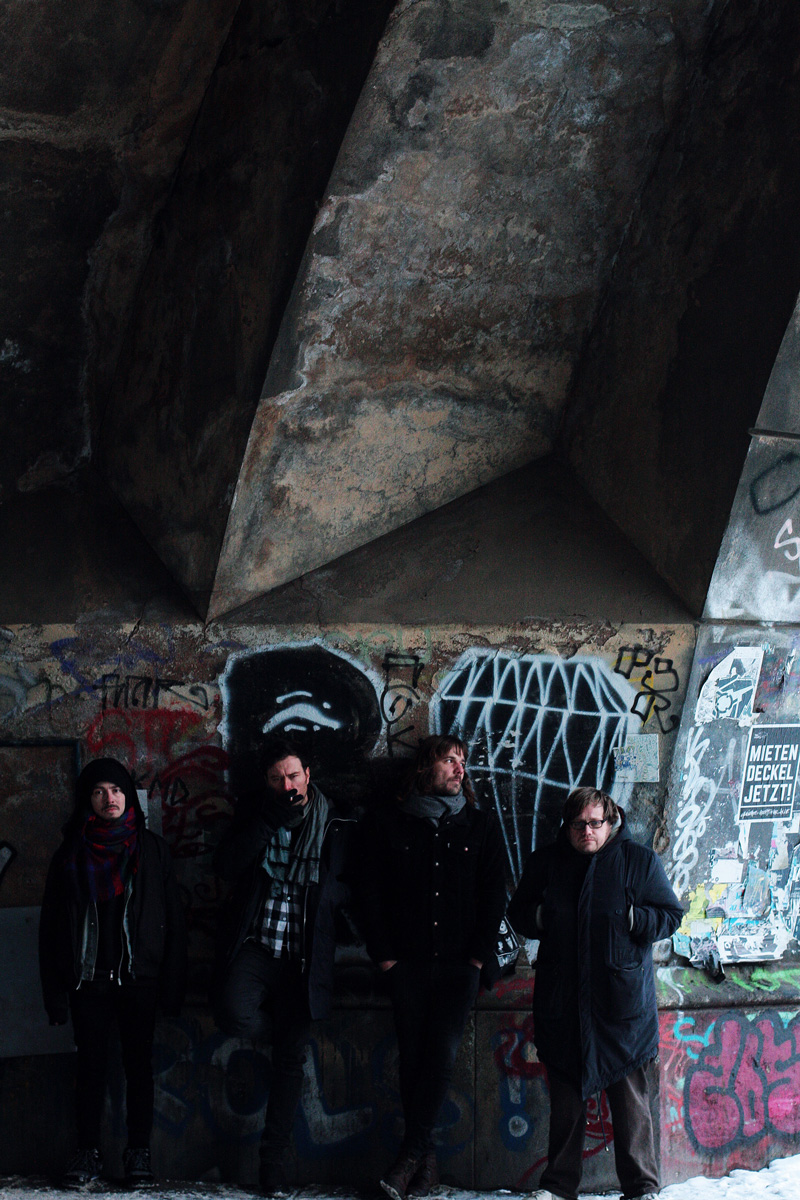 Foto: Susann Bürger
It's 2007. Nicolas Sarcozy becomes French President, Lehman Brothers spends 22 billion on Archstone Smith and is rushing into bankruptcy driven by greed, the first iPhone heralds the era of the smartphone, Spotify is currently being programmed in Sweden and will change the music landscape. Myspace is the hot shit and Facebook is still an insider tip.
Robert E. Smith is 23 years old and meanwhile lives on toast with salt, works as a bartender, small concert promoter and DJ and is starting his project I'm Your Stalker. The bulky name as an artistic reflection of the infantile feeling of being an outsider, inner loneliness and one's own dystopian thoughts in relation to reality.
A few years earlier, Robert was sorting empties or dragging backlines in live venues. He was able to see artists like Death Cab For Cutie, Howie Gelb, Grandaddy, Joanna Newsom, Mclusky, The Fall, Evan Dando, Calvin Johnson or American Analog Set live. Driven by many stories and conversations with all of them, he devoted himself more and more to DIY music production.
The recordings are traditionally made in the own bedroom and the first live shows as a one-man band are played. Live CD's are given away for a beer. But since poverty threatens, the decision is quickly made to banish the project to the digital basement and to devote himself to organizing concerts and putting on records. So he hires at a major organizer, works in this team around 400 shows per year and gets to know the live business again on a different level.
In April 2020 public life in the world went to zero and concerts are impossible. Virtually unemployed for a while, Robert E. Smith uses the time to get back into the job and publishes the first I'm Your Stalker EP "Dazed and Infused" with 13-year-old material via Bandcamp and purely digitally. A short time later, the entire band can be found in their current line-up. With long-time companions Dark'e Fux Sake Belle (drums), Bernd van den Broederikken (guitar, keys, synth) and Boy John (synths, bass), new songs are also created.
The sound has changed over the years, just like I'm Your Stalker. Somewhere between New Order, Bowie, DAF, Pavement, Siouxsie and The Banchees, Suicide, Gary Numan and Echo & The Bunnymen there is now space on the record shelf. Between N as in NoWave and P as in Pop. In December 2020, I'm Your Stalker released his latest single, a cover version of Echo & The Bunnymen's icon "The Killing Moon", which Ian McCulloch & Co shared and supported on their social media channels.
On September 24th, 2021 the new "HOLLOW" EP is released with the first single out on September 08th 2021 – "The Last Dance".
Shows
Press-Pics
Videos